Groepstentoonstelling
-
Vlaams Parlement, Brussels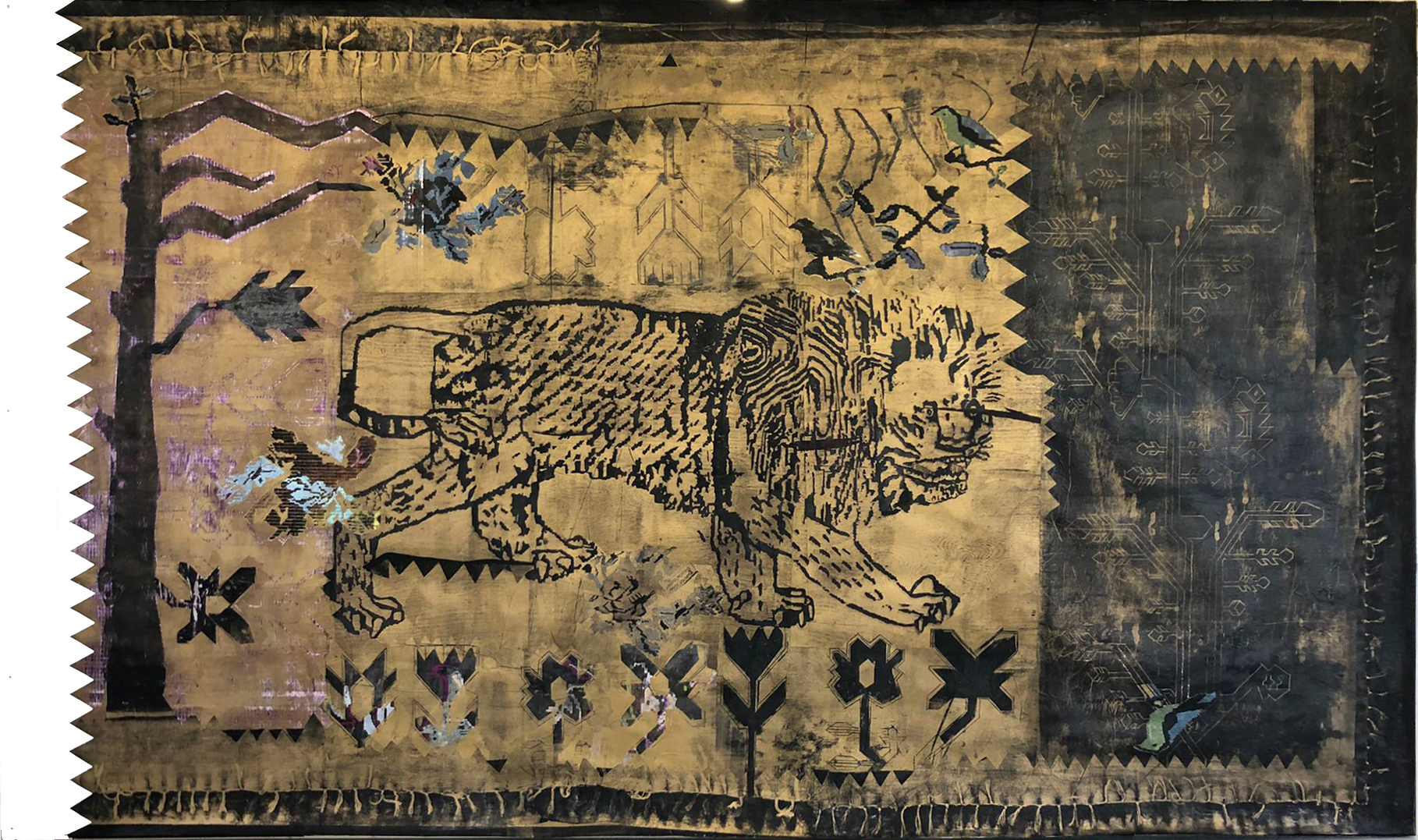 Six new art creations for the Flemish Parliament! Our parliament turned fifty in 2021 and therefore commissioned six contemporary artists to create a work of art with the open theme of 'the democratic system in the broadest sense of the word'. This produced surprising results in textiles, sculpture, photo collage and video, where modern citizenship, the globalized world, the conceptualization of paradise and even heraldry connect to the basic concept.
The six artists are Marie Cloquet, Caroline Coolen, Tramaine De Senna, Klaas Rommelaere, Yonas Seyoum and Kato Six.
Visitors can view the presentation during the Brussels Museums Nocturnes on 2 June and during a number of guided tours of the artworks in the Flemish Parliament, which will take place on 18 and 25 June and 2 July.
Entrance: Visitors Center Flemish Parliament, IJzerenkruisstraat 99, 1000 Brussels
Information about visiting the parliament and the art collection can be found on our website.
How to reach the parliament? https://www.vlaamsparlement.be/nl/contact/hoe-bereik-je-het-vlaams-parl…
On the advice of the Arts Commission, the Flemish Parliament regularly purchases works of art from emerging artists who are professionally active in Flanders. In this way the Flemish Parliament keeps its finger on the pulse of the dynamic art scene, supports artists and collects the reference artists of tomorrow. The art collection of the Parliament is very special. On the one hand because of the multitude of important artists, on the other hand because of the unique location in the parliament building.