Keramiekmuseum, Princessehof, Leeuwarden (NL)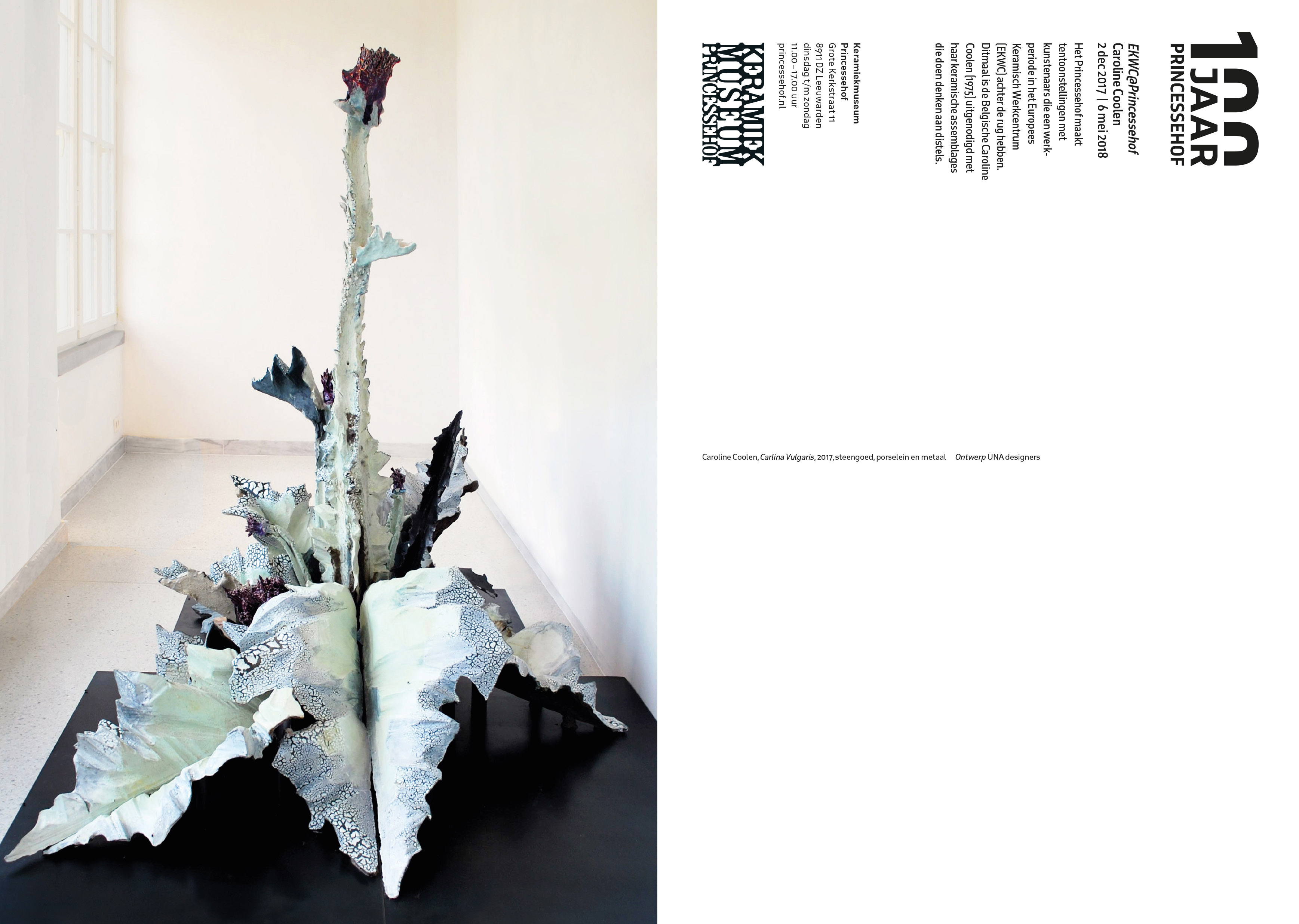 Caroline Coolen exhibits raw assemblages in the Princessehof National Museum of Ceramics
The Princessehof programmes exhibitions featuring works by artists who have completed an artist's residency at the European Ceramic Work Centre (EKWC). From 2 December 2017, Caroline Coolen (BE, 1975) will exhibit her rugged sculptures that are reminiscent of thistles. EKWC@Princessehof is one of the exhibitions celebrating not only the reopening of the Princessehof after a major renovation but also the museum's centenary.
Four of Coolen's large assemblages can be seen in the exhibition. The ceramic works are reminiscent of thistles, a metaphor for the untameable. The artist has a fascination for what is in the periphery, that which remains underexposed. The thistle symbolises this predilection. She also expresses her concerns for the environment in her work. For example, the title Qui s'y frotte, s'y pique ('those who touch will prick themselves') is a clear warning: those who are irresponsible must suffer the consequences.
Coolen experiments with materials in her assemblages. She has integrated porcelain into her work since her residency at the EKWC in 2017. This results in an interesting interaction with the metal in her sculptures. Moreover, due to the processing of ceramics, a tension arises between the raw choice of subjects and the fragile material.